Special Shinedown Nation Offer
News
February 09 2011

Special Shinedown Nation Offer

As you may know, Shinedown Nation is the Official Fan Club of Shinedown. It is the ultimate community of the most die-hard Shinedown fans. Membership has many privileges and if you become a member right now, you will get a special bonus!

For a very limited time, when you become a Shinedown Nation member you will receive all of the exclusive items pictured above (the fan club only his or hers t-shirt, flashlight carabiner and magnet) PLUS you will also get the special commemorative Carnival Of Madness poster pictured below! It measures 18"x24" and is on thick, high quality card stock. Suitable for framing!

In addition to these great items you will also gain access to the Shinedown Nation portion of this website with video, photos, contests, ticket presales, exclusive news and far too much more to list here. All of which are available to Shinedown Nation members ONLY!

Quantities are EXTREMELY LIMITED and once we run out (which won't take long), this offer is gone forever. So CLICK HERE and act now! See you on the inside…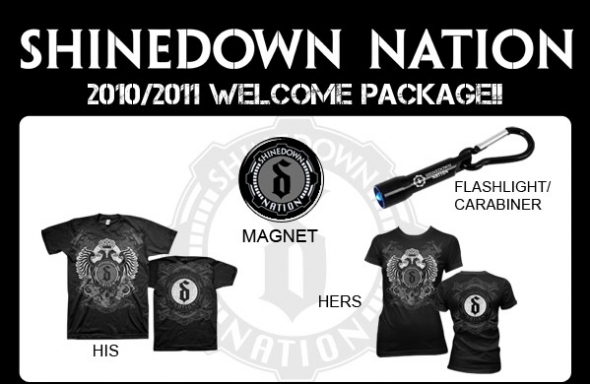 As you may know, Shinedown Nation is the Official Fan Club of Shinedown. It is the ultimate community of the most die-hard Shinedown fans. Membership has many privileges and if you become a member right now, you will get a special bonus!
For a very limited time, when you become a Shinedown Nation member you will receive all of the exclusive items pictured above (the fan club only his or hers t-shirt, flashlight carabiner and magnet) PLUS you will also get the special commemorative Carnival Of Madness poster pictured below! It measures 18"x24" and is on thick, high quality card stock. Suitable for framing!
In addition to these great items you will also gain access to the Shinedown Nation portion of this website with video, photos, contests, ticket presales, exclusive news and far too much more to list here. All of which are available to Shinedown Nation members ONLY!
Quantities are EXTREMELY LIMITED and once we run out (which won't take long), this offer is gone forever. So CLICK HERE and act now! See you on the inside…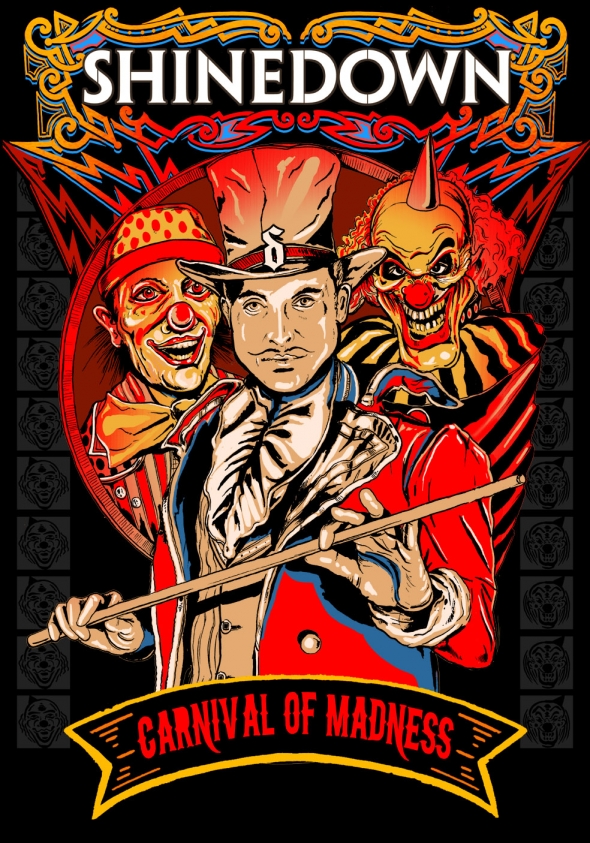 comments
February 12, 2011 - 2:34pm
February 9, 2011 - 7:29pm
February 9, 2011 - 7:10pm
February 9, 2011 - 5:21pm
February 9, 2011 - 4:02pm
February 9, 2011 - 2:56pm
February 9, 2011 - 1:41pm