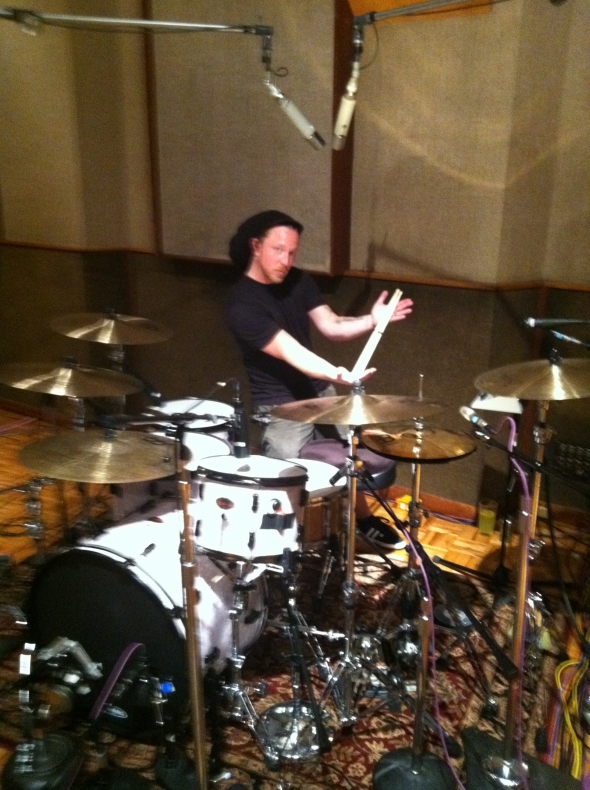 Why is Barry about to destroy those drums? Maybe because Shinedown has begun work on their fourth studio album!
The new, as-yet untitled album is to be produced at Hollywood's famed Ocean Way Recording, and will see multiple Grammy Award-winner Rob Cavallo (Kid Rock, Green Day) serve as producer. Cavallo previously collaborated with the band on their RIAA platinum-certified third album, The Sound of Madness.
"To say we are emotionally charged to start recording the new album would be a huge understatement. Everyone hold on tight, this is going to be intense!"
We'll keep you updated with news as it becomes available! Just remember to keep checking the Updates page.